Beautiful Lianjärvi and Syväjärvi lakes photographed by Mikko Kiuttu
The Kakaravaara cottages are situated beside the beautiful lake Lianjärvi and offer a good standard of accommodation for families. Kakaravaara cottages include a semi-detached house Pirtti and Kamari.
Rokua Spa with its comprehensive services is within walking distance. Lake Lianjärvi is a beautiful sandy bottomed lake where you are allowed to fish freely using worm bait and try ice hole fishing in the winter. A Boat and 3 a person's canoe are freely available, including two life jackets for adults and one for a child.
In the summer period, there is an old-fashioned sauna by the lake free for you to use. Water is carried into the sauna from the lake and bathing is done in candle light. On the beach there is a place for a camp fire. There is also a pier for swimming in the lake. A trampoline, badminton set, darts and worm-fishing rods can be found at your disposal.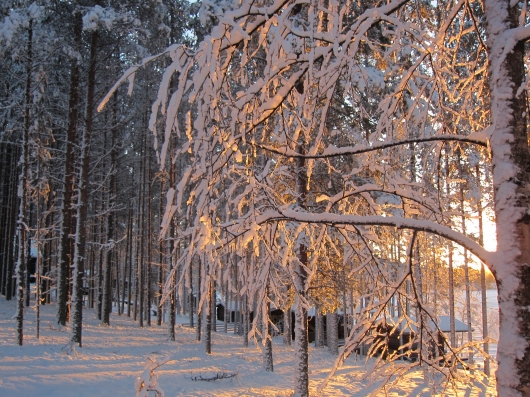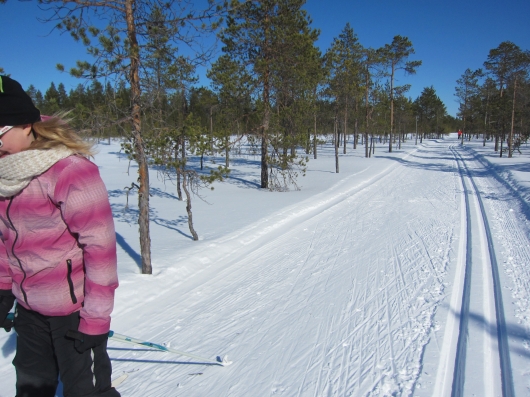 In the winter skiing tracks run next to the cottage and there are plenty of hills around the cottages for sleigh riding. Sleighs can be found at the cottages. Children are most welcome at our cottages.
In Kakaravaara we follow an ecological lifestyle and sorting of waste has been arranged.
Kakaravaara provides suitable accommodation for guests with allergies in both of the cottages.